Ieder lid van de coöperatie werkt met eigen kwaliteiten, geïnspireerd op de passie. Onze uitgangspunten zijn vakmanschap, persoonlijke aandacht, vermogen en plezier. Maak kennis met onze ondernemers.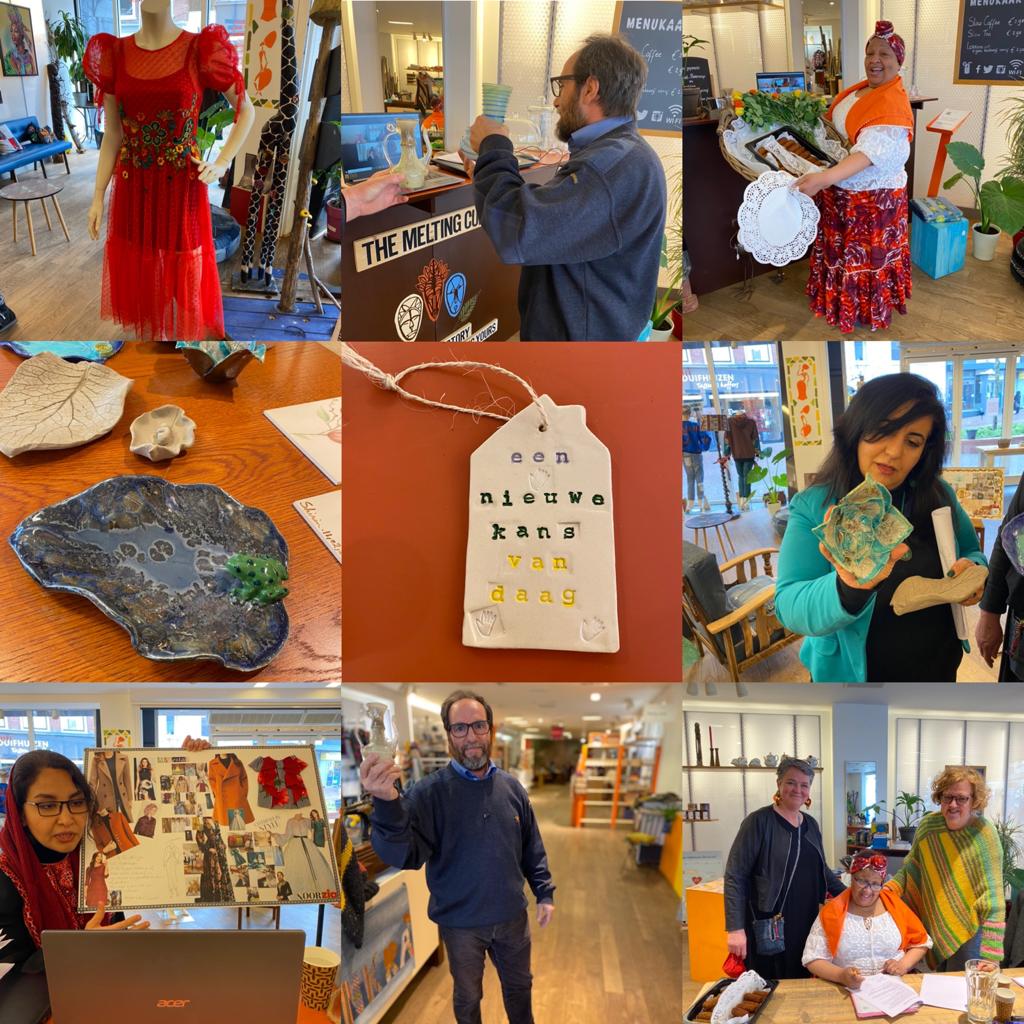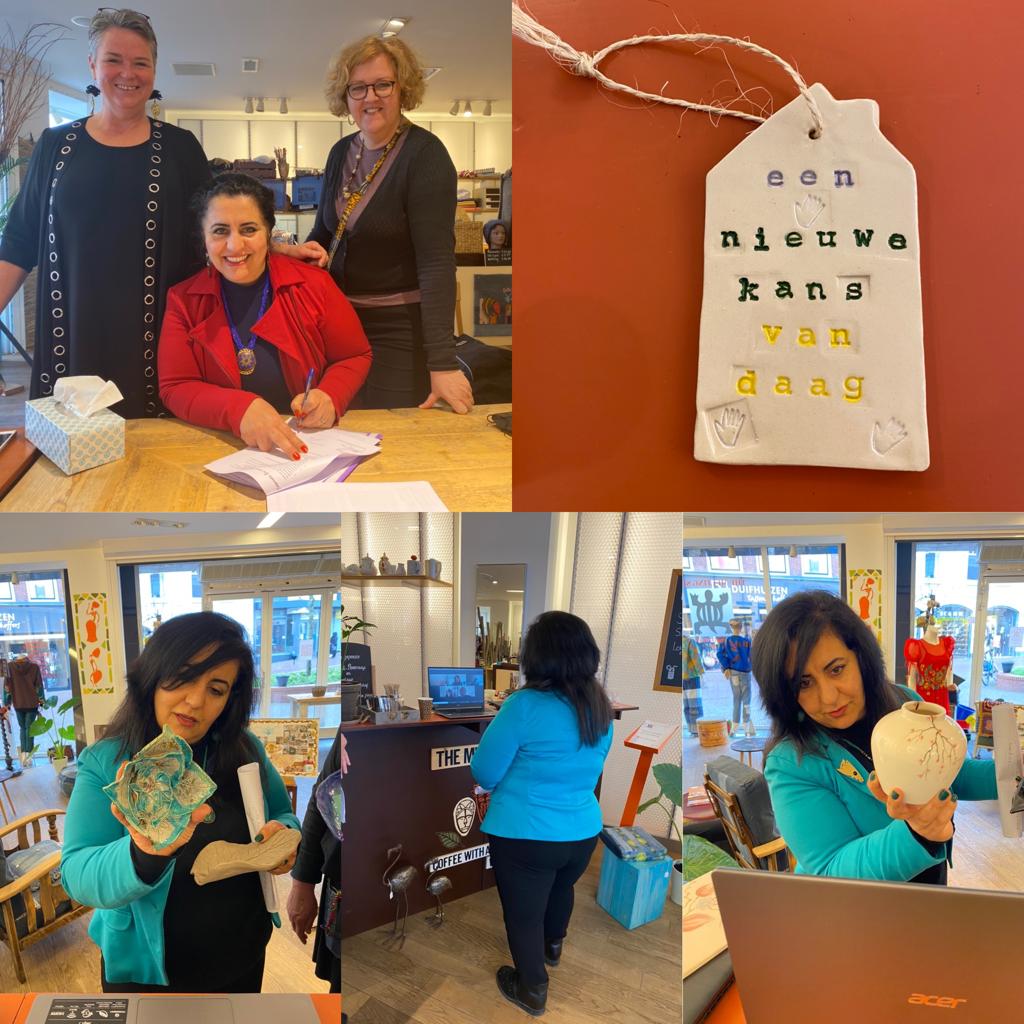 Shirin Reiszadeh is kunstenares en mixt haar unieke ontwerpen met de Iraanse en westerse cultuur.
Zij werkt met klei en glazuur en vervaardigt mooie keramiekvoorwerpen. Zij beschildert de kunstvoorwerpen en hiervoor verwerkt zij het idee of wensen van de opdrachtgever. Ook muurschilderingen en workshops behoren haar aanbod. Een select publiek kent haar producten die via een atelier in Gouda werden verkocht. Zij maakt haar kunst die tegen toegankelijke prijzen worden aangeboden.

Noorzia is een kledingontwerpster die haar eigen creaties produceert. Haar creativiteit en vaardigheid gebruikt zij voor opdrachten van klanten die een eigen idee hebben om een kleidingstuk te laten vervaardigen. Specifiek geschikt uiteraard voor klanten die speciale maten hebben. Zij gebruikt daarvoor een combinatie van drie patroontechnieken. Het resultaat is daardoor dat het kledingstuk perfect past. De kledingstoffen worden door haar geleverd, maar ook door klanten geleverd materiaal of patronen wordt door haar gebruikt. Elke kledingwens kan bij haar in vervulling gaan en een uniek kledingstuk wordt het product.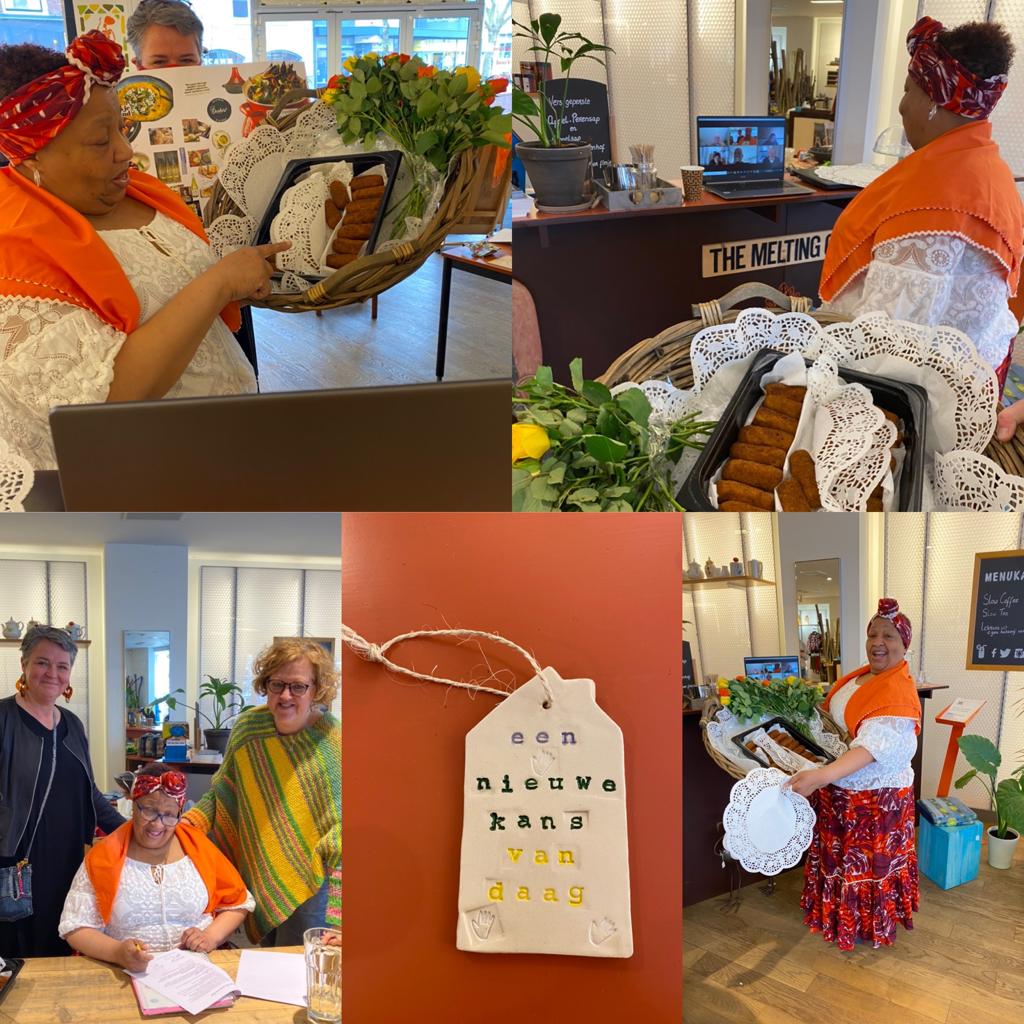 Marian Eisden is een cateraar in hart en nieren. Haar specialiteit is de authentieke Antilliaanse keuken. De recepten die zij gebruikt komen van haar Indiaanse oma. Haar marinades en sambals zijn lokaal alom bekend. Het restaurantpubliek van De Walvis is enthousiast over de door haar gemaakte maaltijden. Door te werken met het aloude familierecept en de daarbij behorende ingrediënten zijn haar producten van vier sterrenkwaliteit. Voor diegenen die zelf thuis aan de slag willen levert Marian het recept en zij geeft daarbij op welke ingrediënten daarvoor nodig zijn.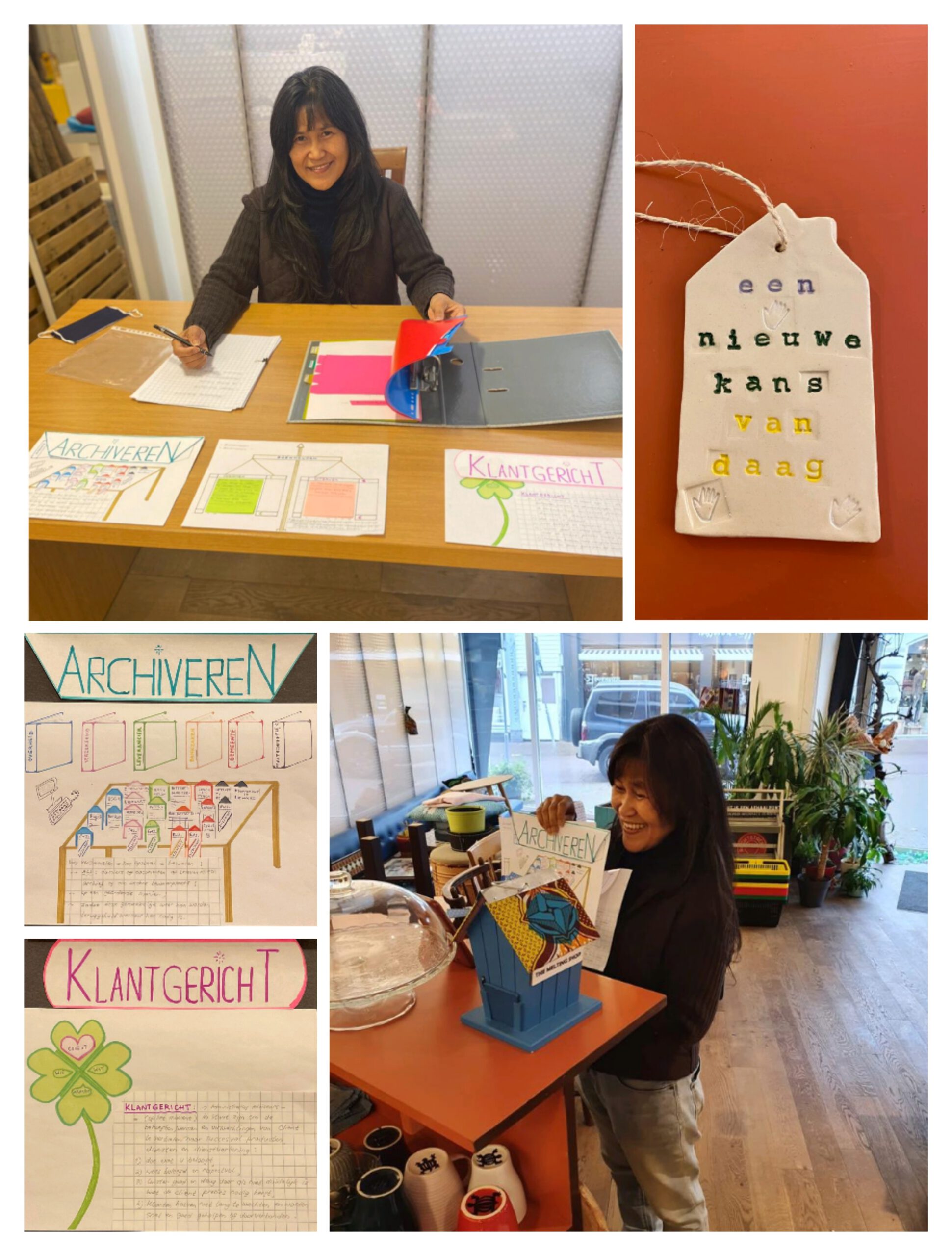 Martha was in Jakarta werkzaam als archiefmedewerker voor verschillende banken. Door deze ervaring werkt zij zeer secuur en efficiënt. Haar talent ligt bij het inzichtelijk en overzichtelijk maken van de administratie en financiën. Zij legt bij haar cliënten de nadruk om hierin (weer) zelfstandig te worden.
Naast dat zij helpt belangrijke zaken te ordenen, geeft zij workshops aan -onder andere- bewoners van verzorgingshuizen. Ze helpt de bewoners met het overzicht te creëren van de administratie en in de financiën. Ook geeft zij voorlichting en informatie over gevaren van phishing e-mails en appjes. Daarnaast kan zij bedrijven en instellingen assisteren met archiveringswerkzaamheden.