Dushi's Kitchen
Dushi's Kitchen heeft zelfgemaakte sambals verkocht in de winkel van The Melting Shop. Deze maand was het sambal mango, pittig maar toch zoet. Het idee is om elke maand een andere sambal te maken. Ook is Dushi's Kitchen bezig met het opzetten en uitrollen van afhaalmaaltijden aan de locatie Thijsselaan. Het idee is om voor bewoners en ondernemers afhaalmaaltijden te gaan verzorgen. Zij kunnen dan vanuit een maandelijks menu aangeven wanneer zij een maaltijd wensen op te halen op vooraf vastgestelde dagen.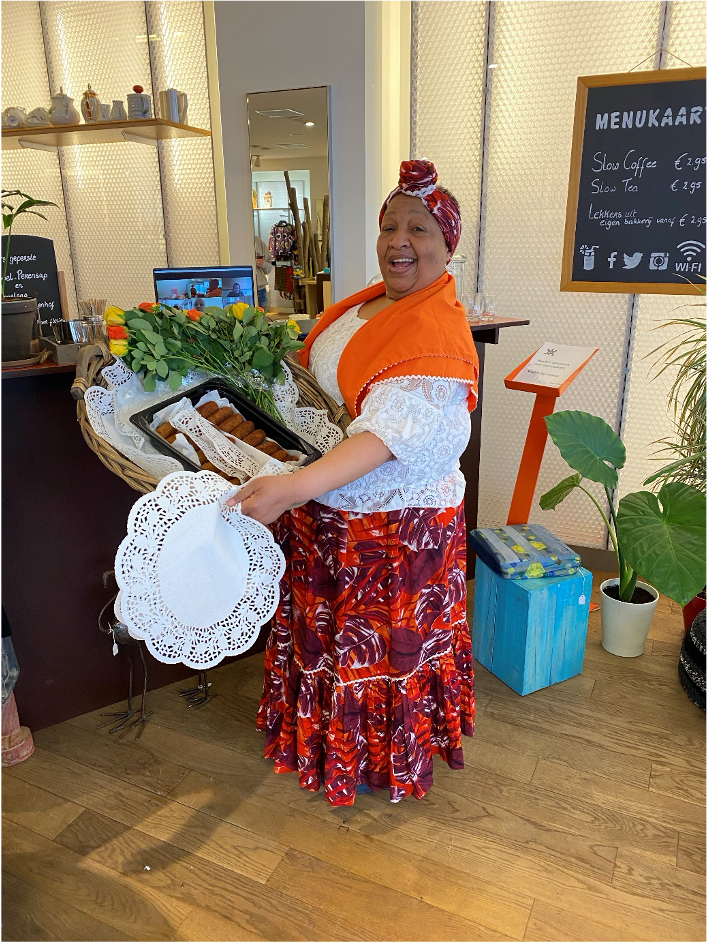 Lotus Gallery
Lotus Gallery heeft een aantal ontwerpen gemaakt voor wenskaarten, ansichtkaarten en cadeaukaartjes die gedrukt zullen gaan worden. Daarnaast is Shirin bezig op een werkervaringsplek bij Aardewerkfabriek Montagne in Gouderak om haar eigen technieken te combineren met Nederlandse technieken. Ook is zij sinds kort assistente bij de docent schilderen in de Garenspinnerij. Hier leert zij hoe het is om in Nederland workshops te geven.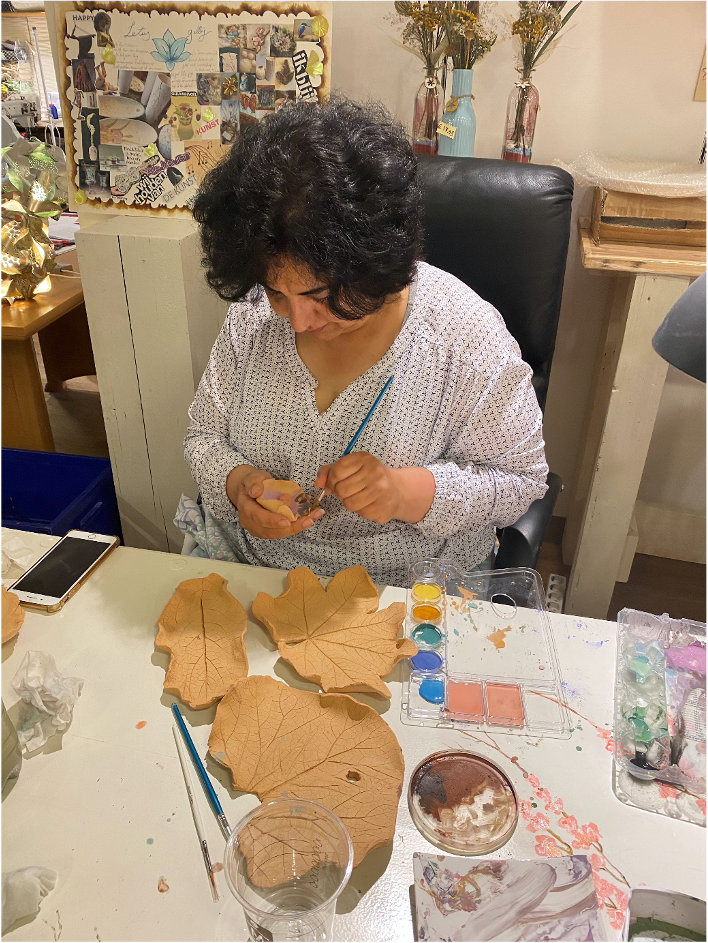 Khayati by Noorzia
Khayati by Noorzia is bezig met het opzetten van een baby accessoirelijn. Denk bijvoorbeeld aan luiertassen, kraamcadeausets etc.  Ook zal Khayati by Noorzia door TMS ingezet gaan worden voor opdrachten van TMS die het naaiatelier betreffen. Op dit moment heeft Noorzia al een aantal prototypes gemaakt voor de opdracht van TMS x Mass Events. Ook heeft zij een tweetal prototypes kinderrugtasjes gemaakt. Daarnaast wil zij zich ook richten op het recyclen van stoffen, denk hierbij een trouwjurk die een tweede leven krijgt in de vorm van een uitgaanstasje, een mooie blouse of een bekleding van een wiegje.